For Peter Reichard, the most intense years with the police force were directed against some unsavory colleagues. After it became known that the US and Italian mafia were cooperating with notable German crime figures, Reichard found himself caught up in a sticky and difficult investigation that involved hundreds of his fellow law enforcement officers. His efforts were answered by murder threats from the underworld and disciplinary proceedings from corrupt colleagues. Informers were murdered. Political pressure was brought to bear on the investigators, even criminal charges. It was a lonely battle for Reichard and his few courageous colleagues, before they were finally able to get outside support. In the end, they were able to win the support of Hamburg's mayor Henning Voscherau and a handful of courageous journalists.
In 1980, Chancellor Schmidt dispatched his tough disarmament envoy Alfons Pawelczyk to oversee the investigation. Hamburg's Senator of Justice Eva Leithäuser established an organized crime task force with 120 hand-picked police and prosecutors to investigate. Reichard was selected as key adviser. They were able to send dozens of organized crime figures to jail. In 1983, Hamburg's Chief of Police was forced to resign, putting a formal end to the greatest post-war police scandal in the history of Germany.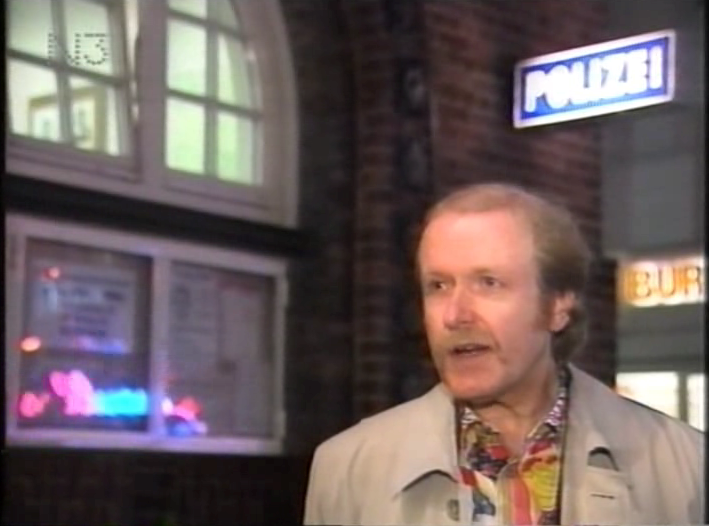 Interview with Peter Reichard on NDR in 1994
A year later, Peter Reichard launched his new career as investigative reporter. On assignment for the prestigious German magazine Stern, he posed as an orange-robed cult follower of Indian Guru Bhagwan, reporting undercover from their highly secretive compound in Oregon and exposing their extremist tactics.
For the following nine years he lived on the Côte d'Azur, reporting on the Cannes Film Festival and Formula 1 Racing, as well as the trials and tribulations of the Monacan royal family. He was there for Stern when an escaped convict and cop-killer was arrested in the night, he reported for Playboy when German undercover agents held clandestine meetings with Arab drug dealers. He even spirited the mistress of a German head of state out of St. Tropez to protect her from Paparazzi. On international missions for Playboy and Radio Hamburg, Reichard unmasked a secluded colony of German gangsters in Costa Rica.
For the woman's magazine Elle he portrayed an Afro-American female FBI agent in Los Angeles, for the woman's magazine Brigitte, he accompanied a female undercover SIU-officer in Miami Beach.
One of Peter Reichard's very first investigative stories covered the victims of the protection racket. It ran in GEO Magazine and bore the title "Enemies Always Pay" (Feinde bezahlen immer). When Reichard launched his successful career as television screenplay author several years later, he chose the same subject. It was broadcast in the popular TV crime series "Peter Strohm" on the German ARD Network under the title: "Friends Never Pay" (Freunde zahlen nie).
Throughout his many years of successful writing, Peter Reichard's work has always richly profited from his unique expertise. Whether fictitious or factual, it has always been centered around cops & crime, the gangster underworld of St. Pauli and his own Davidwache Precinct.