News
+++ "3096 Days" in cinemas now +++
Based on the shocking kidnapping of Natascha Kampusch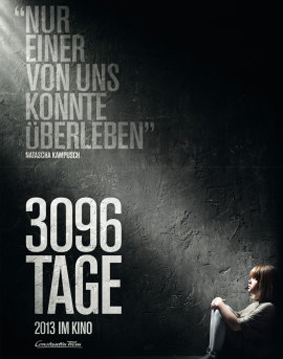 Vienna, Austria, March 2, 1998. Natascha Kampusch is ten years old when she is dragged into a white van by unemployed communication engineer, Wolfgang Priklopil, on her way to school. Beneath his house in a middle class residential area, Priklopil has built a secret cell to imprison her.
After more than eight years, Natascha managed to flee from this hell. Priklopil committed suicide the same day.
Peter Reichard, who had interviewed Natascha Kampusch for several months for a documentary film, collaborated on the screenplay and was - together with Evelyne Reichard - co-producer of this amazing movie.
"3096 days" is a production of Constantin Film.
Click here for the film – (English version)
---

+++ Documentary "Natascha Kampusch - 3096 Tage Gefangenschaft +++
Monday, 25. Januar 2010, 21.00 - 21.45 hr (ARD)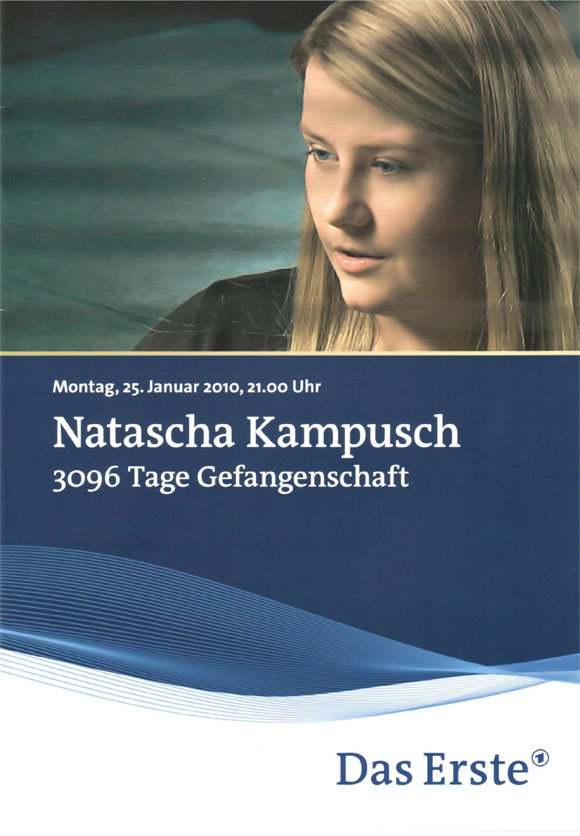 At the age of 10, Natascha Kampusch was kidnapped and held captive for eight years by a deranged man. In 2006, she managed to escape, and the world discovered an astonishingly articulate and intelligent young woman. Not only did Peter Reichard film 14 hours of conversations with Kampusch, but he was also the very first filmmaker to obtain exclusive access to the house where she was imprisoned. This is the most complete, explicit and revealing documentary in which Kampusch has participated.
---
+++ Regino TV Prize 2008 For Peter Reichard +++
"The Murder Case Jakob von Metzler" on the ZDF Television Network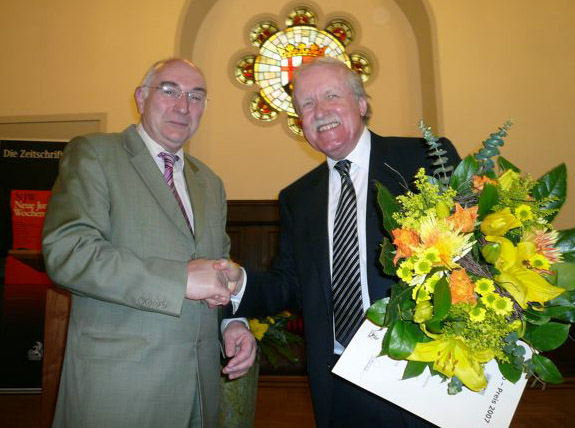 Mainz, Germany. This year's Regino Prize for Television Journalism was awarded to Ulrike Angermann and Peter Reichard. The coveted award, presented before 60 media representatives and VIPs in the Assembly of the Supreme Court, was awarded for the television documentary "The Murder Case Jakob von Metzler". The documentary was broadcast on the ZDF German Television Network. The case was the center of intense media attention for several months in Germany.
Under the patronage of the Rhineland-Pfalz Minister of Justice, the prize is awarded by the prestigious German law periodical Neue Juristische Wochenschrift together with prize initiator, Wolfgang Ferner. The keynote speech by renowned criminal defense lawyer, Eberhard Kempf was devoted to the topic "Criminal Law and the Media: A Double Standard?".
"The film-makers paint an excellent and thought-provoking picture of our society," said prize initiator Ferner in his laudation, "especially in regard to the limitations that should be placed on investigations and interrogations."
---
+++ NDR Documentary "Meine Davidwache" +++
Tuesday, 02. September 2008, 21.45 - 22.30 Hr. (NDR Channel 3)
Peter Reichard's latest documentary My Davidwache Precinct ("Meine Davidwache") covers the history of the infamous Davidwache Precinct, located in the heart of Hamburg's rough-and-tumble red-light district. Reichard, a former cop at Davidwache, has collected historical photos and footage and interviewed a colorful gallery of eye-witnesses, cops and crooks alike. These are their intold stories. The history of the Davidwache ranges from post-war gangland killings to the rampaging violende of today's teenage street gangs. These are tales of police corruption and the protection racket, of muscle-bound pimps and their street prostitutes, but also of the colorful - often hilarious - anecdotes of the St. Pauli underworld.
---
+++ Program Tip: +++
Wednesday, 10th October 2007, 21.45 - 22.15 Hr. (ARD)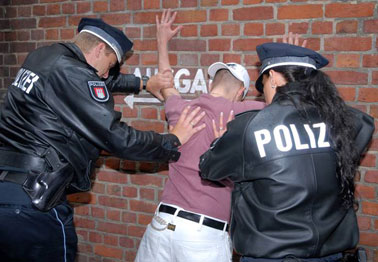 ARD-exclusive:
"Promille, Punches, Police – Juvenile violence in Hamburg's Red-Light District")
"They get drunk; they lose control; then they get violent without warning," warns Wolfgang Weidemann, Chief of the Davidwache Police Precinct in Hamburg, Germany. But it's not the muscled pimps of the notorious St. Pauli red-light district that worry him these days. It's the pale teenagers from the suburbs on alcohol binges through the disco scene, a source of frequent – and very serious – violence in the city. Seventeen are arrested this Friday, as Reichard and his camera crew walk the beat with the law officers of the Davidwache.
(TVMovie)
---